---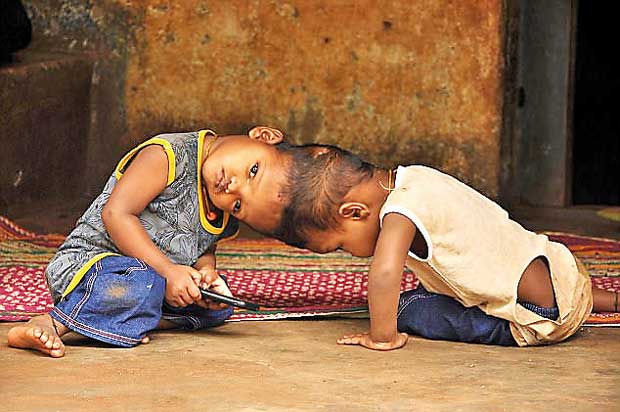 Toddler twins joined at the head have been successfully separated today following an 11-hour operation by a team of 30 doctors.

Medics from around the world came together in New Delhi, India, for the risky surgery on Jaga and Kalia, who amazed the health profession by surviving to the age of two-and-a-half.

The huge operation – their second – had to be brought forward after Jaga's health deteriorated in recent months. A new bypass technique was used for the first time on the twins which could be used in future surgeries on other conjoined twins, which occur in one in every 2million births.

Doctors had previously warned that separating the boys could possibly cause developmental complications in one or both of them.The boys' mother, Pushpanjali Kanhar, 25, from Kandhamal, in Orissa, eastern India, was shocked to give birth to two boys fused at the head, in a local hospital, on March 9, 2015.

Previous reports say scans confirmed they each had a brain and were only joined at the tip of their heads

The family tried to find an affordable doctor, but failed and were forced to return home.

Then, the Orissa state government confirmed they would assist them much to the
family's delight.
India, (Daily Mail),
26 October 2017