---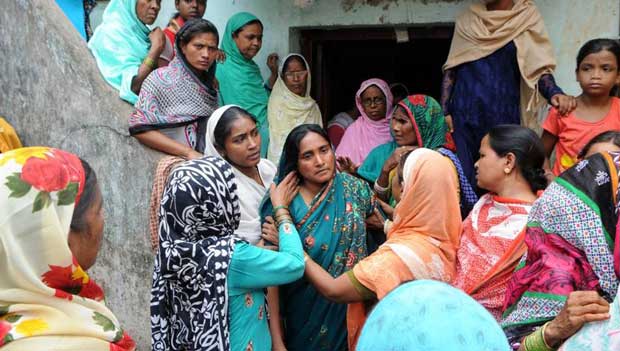 (Hindustan Times), 02 July, 2017 - The mob lynching of a Muslim trader in Jharkhand's Ramgarh two days ago has sent ripples of anger through the local population with women of the community saying they would pick up arms against self-styled cow protectors.

The women say they are disillusioned with the police and believe the government is in cahoots with cow vigilantes. A mob of 100 people on Thursday thrashed trader Alimuddin, also known as Asgar Ali, and set his car on fire on the suspicion that he was transporting beef – the latest in a string of similar incidents of cow-related violence.

"Mob justice would be meted with mob-justice," said Mariam Khatun, the wife of the dead trader, as scores of people flooded her modest home to console her. Around her, 70-odd women, many of them associated with local organisations, nodded in agreement.