---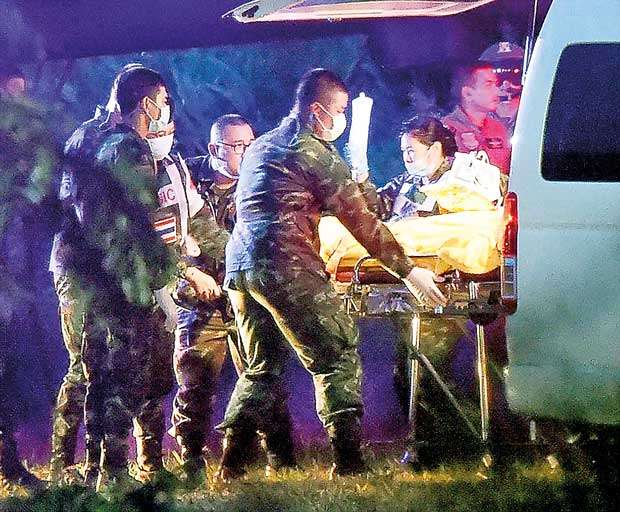 On Monday the British-led rescue mission resumed with four more boys from the Wild Boars football team extracted to safety through miles of claustrophobic underground tunnels
All 12 boys and their soccer coach trapped for more than two weeks deep inside a flooded Thai cave have been rescued, a Thai navy SEAL unit said on Tuesday, a successful end to a perilous mission that gripped the world.

"We are not sure if this is a miracle, a science, or what. All the thirteen Wild Boars are now out of the cave," the SEAL unit said on its Facebook page, adding all were safe.

The "Wild Boars" soccer team, aged between 11 and 16, and their 25-year-old coach became trapped on June 23 while exploring the cave complex in the northern province of Chiang Rai after soccer practice and a rainy season downpour flooded the tunnels.

British divers found the 13, hungry and huddled in darkness on a muddy bank in a partly flooded chamber several kilometres inside the complex, on Monday last week.

After pondering for days how to get the 13 out, a rescue operation was launched on Sunday when four of the boys were brought out, tethered to rescue divers.

Another four were rescued on Monday and the last four boys and the coach were brought out on Tuesday.

Celebrations will be tinged with sadness over the loss of a former Thai navy diver who died on Friday while on a re-supply mission inside the cave.

The last five were brought out of the cave on stretchers, one by one over the course of Tuesday, and taken by helicopter to hospital.

Three members of the SEAL unit and an army doctor, who has stayed with the boys since they were found, were the last people due to come out of the cave, the unit said.
REUTERS, 10th JULY, 2018