---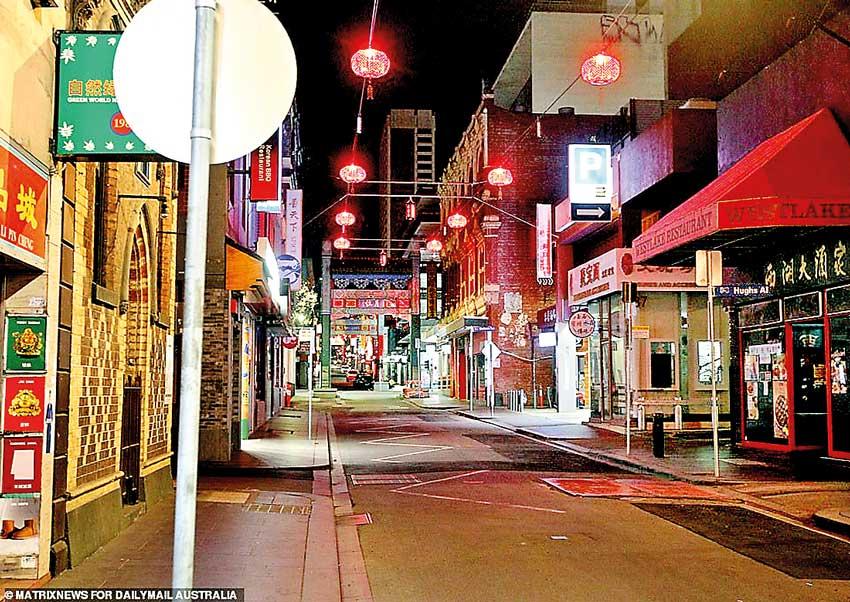 The streets of Melbourne went eerily quiet on Sunday night as the state plunged into stage four lockdown in an unprecedented move that is tipped to cost the country $9billion and wipe out hundreds of thousands of jobs.

Premier Daniel Andrews announced a state of disaster and tough new measures on Sunday as Victoria recorded another 671 new coronavirus cases and seven more deaths.

For the next six weeks, Melburnians are banned from leaving their homes between 8pm and 5am unless for work or care-related reasons.

But as residents of the Victorian capital prepared for the harshest lockdown ever seen in Australia, hundreds of Sydneysiders and tourists flocked to Bondi Beach with little regard for social distancing.

The alarming scenes came amid warnings the next three weeks were 'crucial' to ensuring New South Wales avoids a Victoria-style outbreak.

By 6pm, there was a barely a soul in sight in Melbourne's CBD, which was swarming with shoppers hours earlier.

Thousands of jobs are expected to be lost on Monday when Premier Andrews goes into more detail about of how the stage four shutdown will affect already struggling businesses.

Victorian Chamber of Commerce and Industry chief executive Paul Guerra believes it will be the final nail in the coffin for many businesses, which will be forced to close shut up shop for good.