---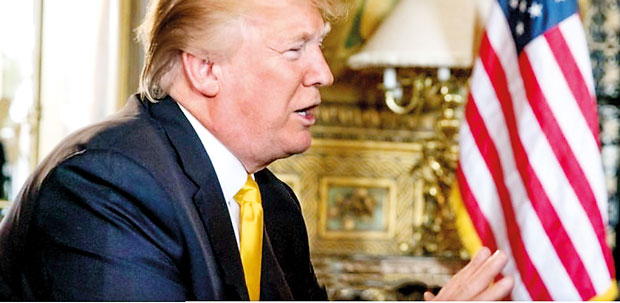 US President Donald Trump claimed Sunday, he never asked former FBI Ddirector James Comey to end a probe of former National Security Advisor Michael Flynn, as the president blasted the agency's handling of the investigation.

"I never asked Comey to stop investigating Flynn. Just more Fake News covering another Comey lie!" Trump tweeted, two days after Flynn pleaded guilty to lying to the FBI.

Trump said Saturday he "had to fire" Flynn for lying to his administration and the FBI about his contacts with the Russian ambassador during the presidential transition.

That missive raised questions about whether Trump knew of Flynn's misconduct in relation to the FBI when Flynn was forced to step down.

Flynn resigned in February, after 25 days as National Security Advisor, admitting to "inadvertently" giving "incomplete information" to key people in the White House, including Pence, about his communication with the Russian ambassador before Trump took office.

Comey, who himself was later fired by Trump, claimed Trump pressured him to end the investigation of Flynn. Trump's Saturday tweet raised concerns once again about possible obstruction of justice.
Washington (dpa),
4 Dec 2017

Senator Dianne Feinstein, the top Democrat on the Judiciary Committee, which is among the congressional panels probing Russian interference in the election, said she believes "what we're beginning to see is the putting together of case of obstruction of justice.
Washington (dpa),
4 Dec 2017