---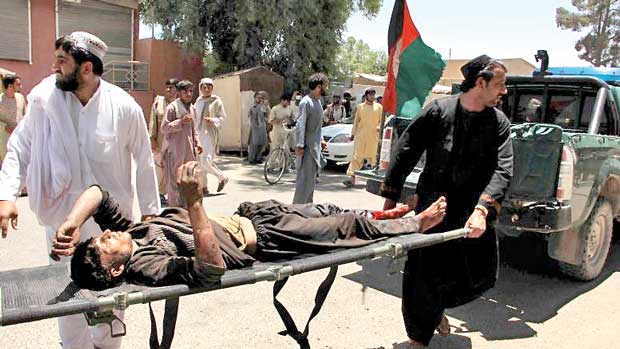 Afghanistan, (REUTERS), 28 August, 2017 - As many as 13 people, including both Afghan army soldiers and civilians, were killed and 18 wounded by a car bomb in the southern province of Helmand on Sunday, officials said.

Omar Zwak, the Helmand governor's spokesman who gave the casualty figures, said the attack occurred in a market in Nawa, a district in the center of the province, which has seen heavy fighting in recent weeks as government forces have battled for control with Taliban insurgents.

Afghan forces said they had retaken Nawa district in July but there has been continued fighting in the area since.

There was no claim of responsibility and no immediate comment from the Taliban, which has carried out regular suicide attacks in Helmand, where it controls much of the area outside the provincial capital Lashkar Gah.