---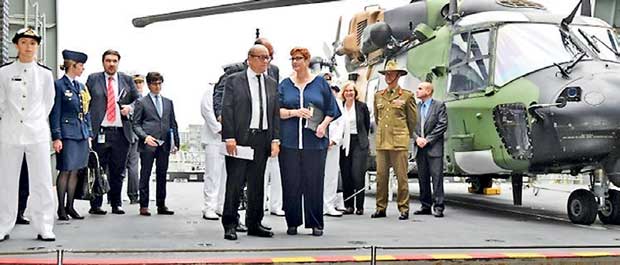 AFP/19 December 2016- France and Australia will sign a multi-billion dollar deal -- which Paris has billed as the "contract of the century" -- for 12 state-of-the-art submarines, their defence ministers said on Monday.

Prime Minister Malcolm Turnbull and France's Minister of Defence, Jean-Yves Le Drian, will ink the inter-governmental accord in Adelaide with the French shipbuilder DCNS designing and building the Shortfin Barracudas.

Defence Minister Marise Payne said in Sydney the fleet of subs was the "largest defence procurement programme in Australia's history".

The overall cost of the submarine fleet, which includes separate agreements with US and Australian contractors, totals Aus$50 billion (US$37 billion).

The new contract, which will be signed Tuesday, will lay out the "legal framework under which Australia and France will partner on the future submarine programme over the coming decades".
She added that it was "a critical milestone in delivering the regionally superior fleet of submarines".