---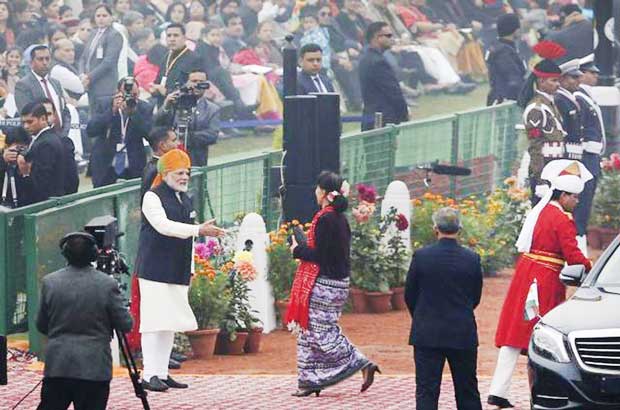 HINDUSTAN TIMES, 26th JANUARY, 2018- Marching contingents, strategic defence weaponry and colourful tableaux were on display as India celebrated its 69th Republic Day with a grand parade watched by thousands of people along with 10 ASEAN leaders who attended the event as chief guests, in a historic first.

Signifying India's fast growing strategic ties with ASEAN, leaders of all the 10 countries of the powerful bloc attended the parade at the majestic Rajpath which showcased the country's military might and cultural diversity. Cold weather conditions and dense fog failed to dampen the enthusiasm of thousands of spectators who witnessed the nearly one-and-half-hour-long parade that marched down the eight-kilometre stretch from the Rajpath to the Red Fort amid an unprecedented security cover.

The ASEAN leaders, here to attend the India-ASEAN Commemorative Summit, joined President Ram Nath Kovind and Modi at the Republic Day parade, making it an unprecedented event.