---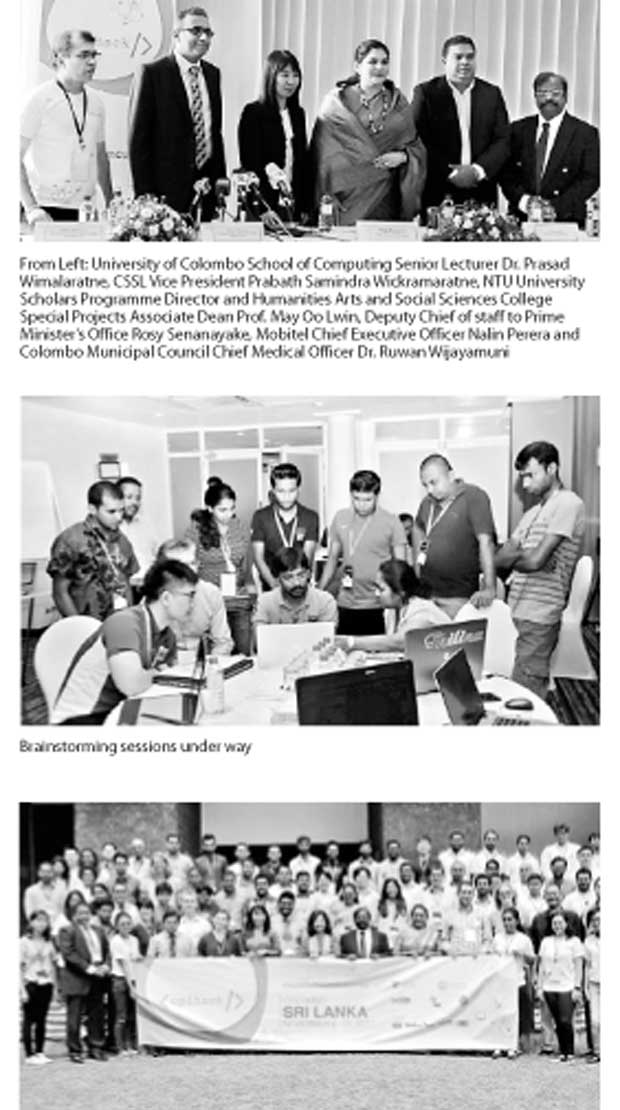 Epihack Colombo brought together 55 experts from 11 countries all over the world to take part in the international collaborative effort spanning five days facilitating an intensive environment to develop, integrate, and improve technological solutions in order to detect and reduce the impact of dengue fever in Colombo.

The event required all participants to work together and create new solutions. Epihack Sri Lanka's final objective was to develop a cutting edge participatory reporting tool with prevention strategies to battle dengue and bridge communication gaps in dengue control. This builds on the existing Mo-Buzz mobile platform used by the public health inspectors of Colombo. Government officials, health experts, and developers from Sri Lanka and the world have been collectively brainstorming and prototyping digital tools to prevent the spread of dengue. The final prototype will represent an exciting second-generation digital surveillance tool at the frontiers of technology-based global health solutions. The digital solutions created during Epihack will be open-source and accessible to all for non-commercial use. The organizers hope to empower other stakeholders to join the fight against infectious diseases around the world.

The first-ever Epihack Sri Lanka was conducted in Cinnamon Lakeside hotel. Epihack Sri Lanka was organised by Nanyang Technological University (NTU), Singapore, in collaboration with Colombo Municipal Council (CMC), University of Colombo Computer Society (UCSC), and the Computer Society of Sri Lanka (CSSL). The event is funded by Skoll Global Threats Fund (SGTF). The organizing team from NTU, CMC, UCSC, and CSSL are led by Professor May Lwin and Dr. Ruwan Wijayamuni.