---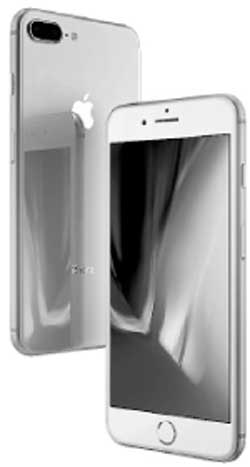 The latest additions to the Apple iPhone series will soon pave its way into Sri Lanka with authorized resellers of Apple, Abans, Singer, Dialog, BT Options, Future World and Tabz.

Dawning an all glass enclosure the iPhone 8 and 8 Plus scores extremely high in its visual appearance but its features are what everyone is talking about.

This major design overhaul is an upgrade to the aluminum casing seen in its predecessor and is said to be the most durable glass ever used in a smartphone.

Available in three colours, Silver, Space Grey and a new Gold shade, the iPhone 8 and 8 Plus feature a reinforced steel and aluminum structure that is IP67 water and dust resistant. The stereo speaker setup in the design has been updated to be 25 percent louder with deeper bass. Though visually appealing the all-glass casing isn't only aesthetic inclined but it is integrated to make way for the new wireless charging capabilities.

The iPhone 8 continues to feature a 4.7-inch display, while the 8 Plus features a larger 5.5-inch display. Both models are equipped with Retina HD displays and are upgraded with True Tone support specifically designed to adapt to ambient lighting and temperature offering the best color accuracy and viewing experience. Simultaneously, the 3D Touch and P3 wide colour enhance the spectrum of colours overall.

Apple's new A11 Bionic processor featured in the iPhone 8 and 8 Plus is described as the most powerful and smartest chip ever produced in a smartphone. The A11 Bionic processor offers leading performance and energy efficiency with a six-core CPU design boasting two performance cores that are 25 percent faster and four efficiency cores that are 70 percent faster than the A10 Fusion seen in Apple's previous installment of iPhones.

Taking an impressive step forward in the realm of phone cameras Apple has added improvements to the iPhone 8 and 8 Plus with new features that takes their camera game up a notch. The iPhone 8 carries a single 12-megapixel wide-angle sensor with f/1.8 aperture and optical image stabilization while the iPhone 8 Plus bears a 12-megapixel dual-rear camera that offers a telephoto sensor with lowly f/2.8 aperture and wide-angle sensor with f/1.8 aperture, delivering the best performance yet in dimly lit atmospheres. Both models also sport a 7-megapixel front facing camera with f/2.2 aperture and Retina Flash.

The phones advanced A11 Bionic processor plays an integral role in the iPhone 8 Plus' overall camera performance. This is facilitated by the specific camera-centric improvements the chip embodies such as improved pixel processing, faster low-light autofocus and noise reduction. Furthermore, the brand new portrait lighting feature introduced by Apple now allows the use pf various lighting filters in real-time delivering the best portrait shots seen thus far. As a result of the extra processing power, the phone can also capture videos in 4K at a speed of 60 frames per second and 1080p video at 240fps.

Available in 64GB and 256GB the Apple iPhone 8 and 8 Plus is all set to launch in Sri Lanka on the 24th of November. As the days get closer and the anticipation mounts authorized Apple resellers, Abans, Singer, Dialog, BT Options, Future World and Tabz are opening their doors for pre-orders on this latest inclusion to the Apple iPhone family on the 17th of November.