---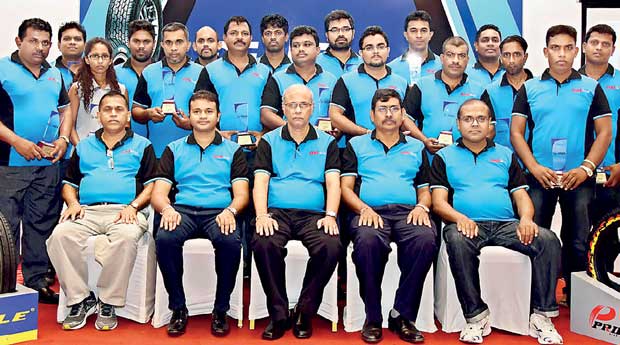 Samson Rubber Industries (manufacturer and distributor of DSI tyres) recently held a successful convention at Thurya Hotel Kaluthara for the dealers of its trading arm.
Participants of the event were the dealers involved with the trading arm, as well as the Managing Director Ranatunga Rajapaksa, directors and staff members of Samson Rubber Industries. The Managing Director and the directors gave away prizes to the winners of the dealer competition held for performances in 2015, which was the major attraction of the event.
The trading arm distributes the leading tyre brands Prider, Haida and Triangle - in addition to Amco and Beyond batteries island wide. Samson Rubber Industries is the sole agent for Amco, Triangle and Haida brands in Sri Lanka. Ranatunga Rajapaksa – Managing Director, P.A.P. Dayaratne – Assistant General Manager (Sales), Dhanuka Sasanga - Brands Executive and Lakshman Kumara - Assistant Sales Manager (Trading) were among those who expressed their views at this occasion.
Popular announcer Janith Karunarathne hosted the programme. It was the shared view of all participants that Samson Rubber Industries and its collaborators have achieved tremendous success through team work. Also in discussion were ways of facing future challenges and winning the market by continuing to offer the highest quality products to customers island wide.