---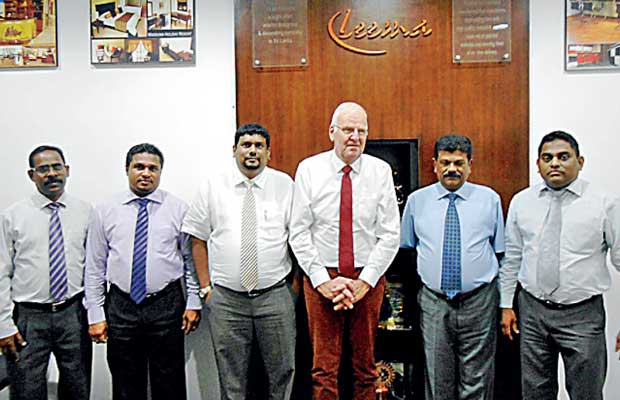 As part of Leema's HRD programme, the staff has undergone an intense and comprehensive 14-day training programme at their manufacturing plant in Dompe.
The training sessions were conducted by Ad Maaswinkel from the Netherlands, a high-profile 40-year veteran in the industry. Maaswinkel has discussed the global technological changes and advancements, productivity enhancements, efficiency improvements in labour and machinery and future challenges of the industry, etc., during the training session. The main focus of the programme was to identify and improve the skills and competence of the technical staff of Leema.
Having understood that the training must be an integral part of the organisation's culture and the organisation's future, Channa Wijesekara has invited the trainer to assist in upgrading the knowledge and skills of the staff. The management is under the strong impression that when training is seen as an ongoing and constantly evolving process, employees are more willing to participate thus enhancing the productivity. An employee, who is trained, will be more responsive, more open and more motivated towards day-to-day work.
Leema Creations currently is a leading furniture manufacturer and an interior solution provider in Sri Lanka with many high value ongoing projects, catering to elite corporates and upper middle and high-end domiciliary clients in Sri Lanka. Its 60,000 square foot manufacturing facility located in suburban Colombo is one of the most advanced in Sri Lanka with a combination of computerized equipment with precision Italian and German technology. Fine craftsmanship of Leema ensures exact execution of detailed projects. In-house it owns timber drying kilns, a chemical pressure impregnation plant, modern saw milling machines, etc. It possesses a skilled and experienced staff of over 200 personnel including a large number of skilled carpenters.