---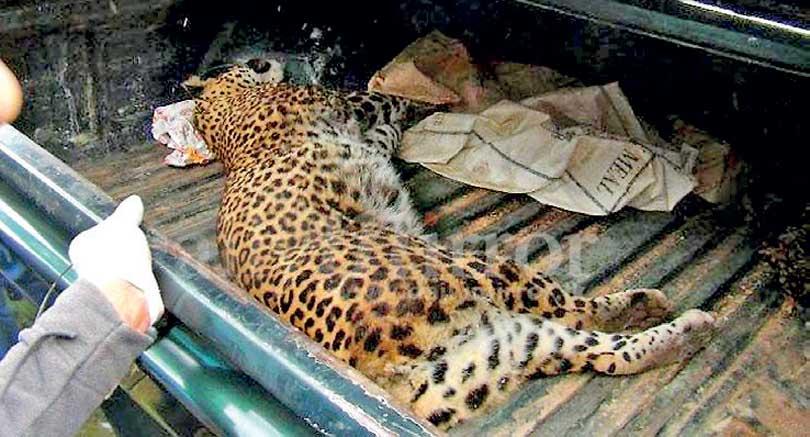 Injured leopard was later released after treatment
By Sheain Fernandopulle and Shantha Chandrasiri
A female leopard was found dead while its cub was injured after being trapped in two separate snares at Kotmale on Monday night, Director-Wildlife Health and Department of Wildlife Conservation Dr. Tharaka Prasad said.
He told Daily Mirror that the deceased female leopard was about 7 years old while the injured leopard cub a male was about two years old. "The Wildlife department is yet to identify the owner of the land where the snares were set and has decided to take legal action against the owner," Dr. Prasad said.

He said a special operation was launched to rescue the inured leopard which was in a critical condition. However, he said the injured leopard was later released after providing relevant treatment," he added.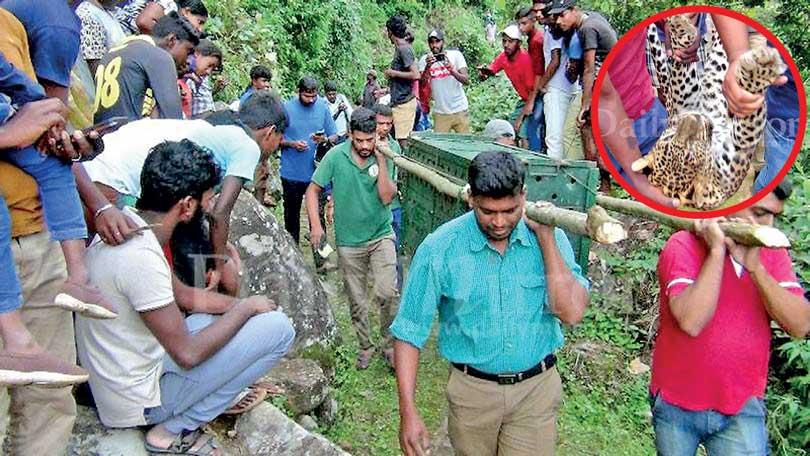 He said they believed the snares might have been set up by poachers.

"The body of the leopard which was killed is to be referred to a postmortem examination, Dr. Prasad said. Several leopards including a rare black leopard have died after being caught in snares during the past several months.