---
Questions are being raised on the safety of security personnel and the police owing to the spread of COVID-19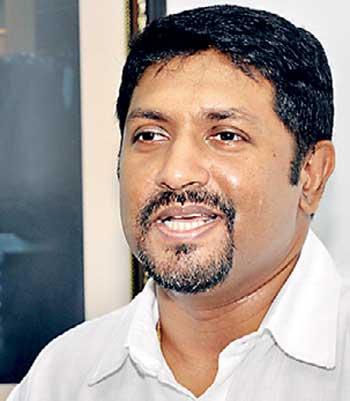 By Yohan Perera
The opposition is concerned over the continuous risks faced by the security forces when it comes to COVID-19, the humiliation they suffer and growing tendency of using them for political purposes, UNP Deputy General Secretary Ruwan Wijewardene said yesterday.
"Questions are being raised on the safety of security personnel and the police owing to the spread of COVID-19. There is no issue with the services carried out by them during these trying times. At the moment, some 4,000 navy officers are under quarantine at the Welisara camp. Those who have been infected and those who have not are kept without separation. Irresponsible activities of a few have put the lives of some school teachers at risk. A majority of new COVID-19 cases have been members of the security forces.

"The security forces have no voice as they cannot hold press conferences like others. The Health Minister claimed there were no COVID-19 cases in the society. We would like to know if members of the security forces and Sri Lankan expatriate workers who have been repatriated are not considered members of this society. They are deprived of essential facilities. Some of the security forces personnel allege there are no proper facilities other than getting them to inhale and serving them porridge. In addition, some politicians are using the security forces to get their work done. We would like to remind the government that the opposition is concerned over these developments and will be continuously watchful," he said in a statement.
At the moment, some 4,000 navy officers are under quarantine at the Welisara camp