---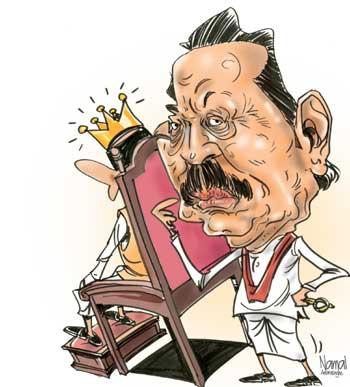 By Lahiru Pothmulla
Opposition Leader Mahinda Rajapaksa said he did not think President Maithripala Sirisena would seek an extension of his tenure because he vowed to serve only one term.
Mr. Rajapaksa said this when responding to journalists after visiting several schools in Colombo yesterday.

When asked about his comments on President Sirisena's alleged attempts to seek an extension in office, he said, "I don't think he will do that. He came only for one term. I believe he is not a President who will postpone elections," he said.

This came amid reports that President Sirisena was planing to seek an advisory opinion from the Supreme Court under Article 129 whether he could serve in office till June 20, 2020, thereby postponing the presidential election otherwise scheduled for later this year.