---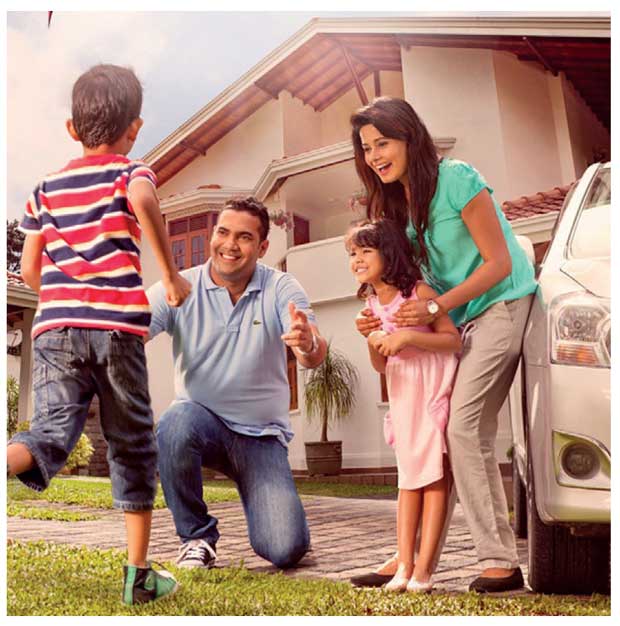 'A new home of your own' as exciting it may be, at times could be an overwhelming affair. It might be building a new house, purchasing land, renovation, adding an extension to your existing home, buying a home or apartment.
In such instances many of us face difficulties in meeting the required capital in a short span of time, hence resort to a home loan. However applying for a home loan is generally perceived as a tedious and time consuming process, causing most of us to postpone or eventually give up completely.
There may be many challenges while becoming eligible for a home loan and NDB is ready to give the support you need regardless of you being a job holder, entrepreneur or a Sri Lankan working abroad. With NDB, a home loan approval can be received within just three days and can be obtained at a competitive interest rate where you only need to pay Rs.13, 168 per month for a loan of Rs. 1 million. Home loans are usually granted on the approval based on legal aspects as well as the re-paying capacity which would depend on your salary. With the NDB's 3-day loan approval mechanism customers will know if the loan amount applied would be viable or not, saving the customer's time and money.
Apart from the convenience offered, NDB home loans has a host of added benefits. Along with the island wide accessibility for NDB branches, NDB is the only bank that has a dedicated Sales Team who will offer personalized service at your doorstep.
The designated sales team member will attend to your home loan request and will guide you throughout your loan process until the end. Going the extra mile, NDB also offers legal and technical support, if required and will inspect your intended project to provide a detailed scope to avoid any pitfalls in the process of completing the project. These facilities come to the customer without any additional fee.
Moreover NDB home loans has a special loan facility 'Viyana' exclusively developed for job holders having the ETF (Employee Trust Fund) benefit for a continuous period of 5 years. With this special understanding with the Employee Trust Fund Board NDB developed this loan scheme with the intention of allowing customers enjoy low interest rates on their home loan.
'Viyana' allows a maximum loan amount up to Rs.2.5 million at an unbeatable interest rate of just 10 percent p.a.
NDB remains dedicated to bringing its customers one step closer to accomplishing their lifelong ambitions through the range of services that are accessible through its growing branch network.