---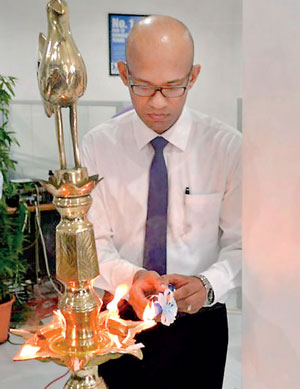 Mercantile Investments and Finance PLC has shifted its Ampara branch office to its new premises located at D.S. Senanayake Road, Ampara, (commonly known as the Browns Junction) with the prime aim of creating greater accessibility to its financial services.

The main intent of this relocation is to provide customers with a spacious service area, facilitate easy parking and to continuously offer unparalleled service.

Another significant purpose served is the introduction and launch of the Micro Finance service at the Ampara branch. Through this facility, the Company intends to lend a helping hand to female entrepreneurs engaged in small scale businesses under the theme – "Diviyata Diriyak" in and around the Ampara town.

The opening ceremony of the Ampara branch was held on August 16th with the participation of the Director – Credit & Marketing Dhanuska Fonseka, Assistant General Manager Lahiru Dayananda and other official representatives and dignitaries. Mercantile Investments and Finance PLC has been serving the nation for over 52 years by providing a diverse financial support to customers and the business community, providing finance leases, hire purchases, fixed deposits, property mortgages, personal loans and vehicle loans. The company's consistent financial performance over the years has enabled it to spearhead a strong capital structure and retain its position as a financially strong institution in the country.