---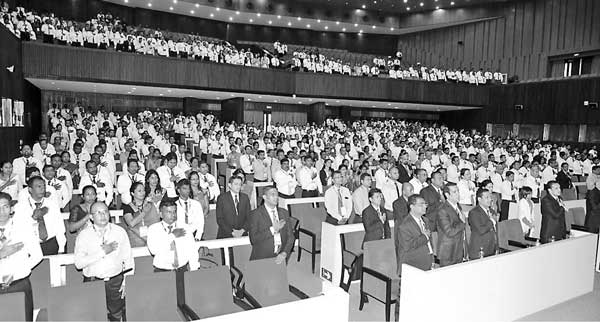 In an effort to increase awareness regarding the value of life insurance, the Insurance Association of Sri Lanka (IASL) in partnership with the Insurance Board of Sri Lanka (IBSL) has for the 2nd consecutive year declared the month of September as 'Life Insurance Awareness Month'.

The life insurance market is highly under-penetrated with total life insurance premium to gross domestic product ratio standing at only 0.48 percent in 2015 (source: 2015 IBSL Annual Report). According to statistics only 35 percent of Sri Lanka's working population (13 percent of the total population) enjoy the luxury of life insurance. Hence themain purpose of the life insurance awareness campaign is to increase the level of insurance penetration in the country. Industry leaders expect that the September 2016 campaign will build on the momentum achieved in the previous year and help promote insurance across all parts of Sri Lanka.

Aggressive campaigns will be conducted island wide by all insurers promoting the value of life insurance from 1st to 30th September. The IASL and IBSL have also planned many communication platforms to reach potential customers. These include radio and print as well as digital and social media campaigns. As done previously a competition has been launched amongst insurance sales advisors and sales professionals who will be rewarded / recognized at a special ceremony following the life insurance awareness month.