---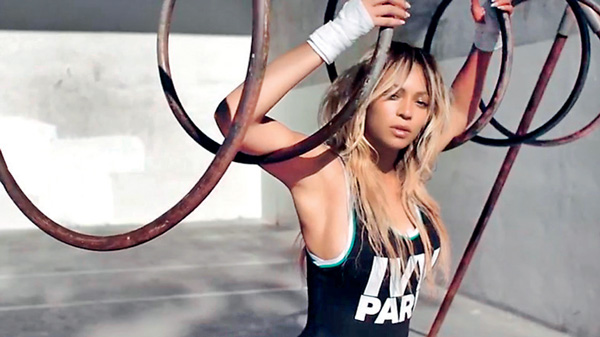 Ivy Park has hit back at the critics denying that its clothing line is made in a 'sweat shop'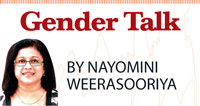 The recent case of Beyonce's Ivy Park clothing line being accused of using 'sweat shop labour' is relevant to us on many fronts – not only because the report refers to Sri Lankan apparel factories but also because on multiple levels – the whole story has a lot to do with women, women sewing the garments here and the women buying them in the hope of looking like Beyonce. Well OK somewhat.
Concerning the accusation, which sort of covers first world concerns and an outpouring of politically correctness, David Harsanyi of Federalist put it succinctly – arguing in favour of multiple apparel factories and other labour intensive work that keep the world's poor employed – he made quite a case for the average garment worker who is better off employed than unemployed. He makes a definite point, although on much simpler terms.

We do know that the apparel sector provides jobs for thousands of rural and urban women from low-income categories in Sri Lanka. With the GSP Plus looming hopefully in the future, we are hoping that the figure would go up and more Sri Lankans can look forward to jobs in a burgeoning apparel industry. That being said, the hours are long and meeting targets is not the easiest. On top of that are crowded boarding houses with fewer facilities, hurriedly cooked meals that lack nutrition and social issues that dog the average garment worker, who happen to be female and typically from a rural background. Of course, there's room for improvement and more remains to be done.

In its coverage of the story, Quartz, a news website, quoted the International Labour Organisation (ILO) statistics and claimed that Sri Lanka has 'one of the lowest minimal wage structures' in the world. It noted that the women employed in the garment industry faced a constant cycle of work, sleep, work, which didn't sound like it left them any time to recover from the cycle. The whole scenario presented in the story is far from the bubble – to the average shopper for Ivy Park, all of it may not mean much though. As a female buyer, I would prefer to buy products and services made by women – because like many other women, I feel better knowing that my purchase has empowered a woman feed her family and keep her above the poverty line. Given the fact that Ivy Park is aimed at women, it may yet be that clothes made by women, despite the sweat shop label, may still appeal to women as buyers.

Making all of this relevant is the message of Ivy Park line itself. Women's empowerment is at the core of Ivy Park, which Beyonce initiated together with Top Shop. The clothing line 'celebrates women and their bodies' and is aimed at women who will be attracted by the promise offered by Queen B herself. Beyonce may live in a perfect world but to the rest, there are pros and cons in every set of circumstances and this is no exception.

With all that is going on in terms of improvements needed to the existing form of employment in the garment sector, I for one feel we need to strongly resist the 'sweat shop' label. Whatever the ILO may say, we have some of the strongest labour laws in the region. We have a workforce that is open to training and empowerment and willing to work long hours. In short, we need more jobs. We need to make sure the young men and women who come to the city from rural areas need the employment they can get.

We also know that there are many women from rural areas who have been empowered by their work in the garment sector. They have built homes, taken care of families and improved their level of living without having to fly off to often-precarious employment in the Middle East. Do I think more needs to be done by the garment sector? Yes I do. Definitely more needs to be done. Minimum wages can become better, facilities and leisure time available can be made better and the women themselves can be empowered in many different ways. But for now, they have a job and they can keep their families fed.

Of course, Ivy Park has hit back at the critics denying that its clothing line is made in a 'sweat shop'. In a world strongly sceptical of the global garment trade after the disaster in Bangladesh, more perhaps needs to be done to assure everyone that sweat shop label doesn't apply to every country and every workforce – just because we still have the label Third World attached to us in many ways than one.

(Nayomini Weerasooriya, a senior journalist, writer and a PR professional, can be contacted at nayominiweerasooriya@gmail.com)