---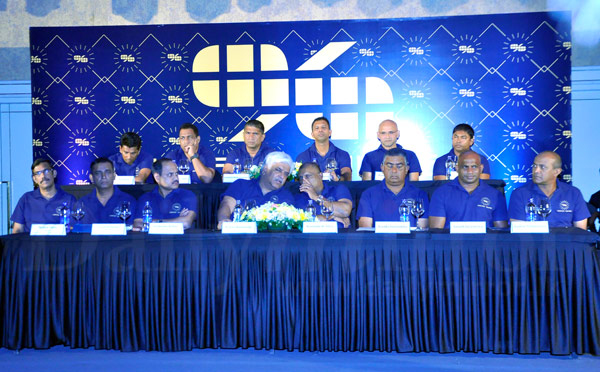 Wills Realtors Pvt Ltd yesterday unveiled the 96 Legends Square, a US$ 150 million mixed development project that will be constructed according to cricketing themes in order to celebrate the sport, and Sri Lanka's legendary 1996 Cricket World Cup winning team.
The 69-storey one-of-its-kind luxury apartment complex to be situated in Sri Jayawardhenepura administrative capital is a towering tribute to Sri Lanka's first ever national cricket team to win the World Cup.
The monumental 96 Legends Square introduced by Wills Realtors Pvt Ltd. truly redefines luxury living with a matchless concept, an innovative design, exuberant facilities and unequalled privileges. Amidst the rapid development taking place in the infrastructural, industrial and economical spheres of Sri Lanka, 96 Legends Square will be a towering asset in the emerging hot spot in the region.