---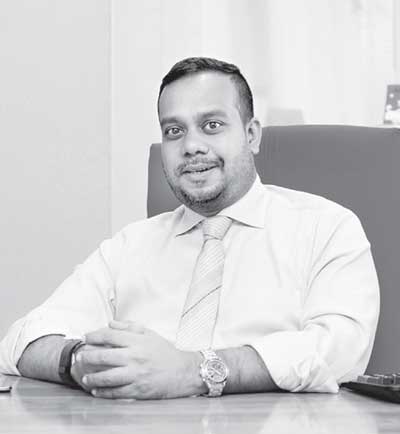 Seylan Bank's children's savings account – Seylan Tikiri – yet again ushers joy and amazement into the life of five young, promising Grade 5 scholarship achievers and Tikiri Creative Till Competition winners.
Seylan Tikiri has organised an allexpenses paid tour to Thailand for three days commencing from March 4 to 7, 2016, for the winning students accompanied by a parent. Seylan Tikiri offers its young customers a unique opportunity to win gifts and rewards to realize their true potential and fulfil their dreams and aspirations.
The savings account is acknowledged by many as the most value-added and meaningful minor savings scheme in Sri Lanka. Seylan Bank has made arrangements for the lucky winners to enjoy their exciting journey to Dream World, Thailand. The bank will bear the cost for the return air tickets, airport transfers in Bangkok, starclass hotel accommodation with meals for three nights, transport with entrance tickets to the Dream World theme park, special places of interest and also the visa processing fees to Thailand.
Deputy General Manager Marketing and Personal Banking Tilan Wijeyesekera commenting on this reward said, "Seylan Tikiri is delighted to reward and encourage a generation of high achievers who look forward to receive our coveted rewards and gifts. The 'Creative Till Competition' was the first competition of its kind organised by any bank in the country to enhance childhood creativity and promote a culture of savings among children. We are also proud to note that all three islandwide No.1 ranked scholarship winners are Tikiri accountholders.
The unique aspect of Seylan Tikiri is that it extends amazing benefits to its young customers not only in academic excellence but also by recognizing and rewarding innovative young minds." The students who excelled at the Grade 5 competition are Melanie Wijesinghe from Mawanella, W.E. Sachini Kavindra Unantenne from Gampola and Master Ravindu Wanigasekara from Kotiyakumbura.
The winners of the Tikiri Creative Till competition are A.D. Rathnayake (Best Creative Till) from Anuradhapura branch and M.M.P.B. Akash Fernando (Highest Collection in the Till) from the Katuneriya branch. Furthermore, by exposing the young students to a foreign tour, Seylan Bank is opening their minds to the world beyond the shores and allowing a glimpse of the opportunities that are for their taking if they study hard and achieve good results.
A foreign tour adds tremendous value to the confidence and conviction of students to work harder than a mere financial contribution. Seylan Bank's minor savings scheme, Seylan Tikiri, has a history spanning 25 years and is the most sought-after children's savings accounts in Sri Lanka. Seylan Tikiri is renowned for being closely connected with its young customers and consistently engages with them through various activities.
Seylan Tikiri offers a benefits-based savings scheme for children. Gifts for accountholders vary from video game pads, organs, scooters and remote controlled helicopters to bicycles, tabs and LED TVs, depending on their account balance.