---
External Affairs Deputy Minister Dr. Harsha de Silva distributing cement to the low-income earners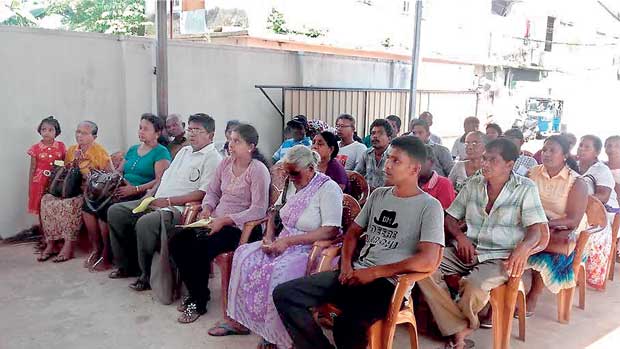 A section of those who gathered at the ceremony



He is prepared to do everything possible to resolve the housing issue of the low-income earners in the Sri Jayewardenepura electorate, said External Affairs Deputy Minister Dr. Harsha de Silva during a ceremony held recently at the United National Party (UNP) office in Nawala.

A ceremony to mark the World Habitat Day was at the UNP office in Nawala, presided over by de Silva where 10 bags of cement each were distributed among 70 low-income earning families to get their homes plastered with.

de Silva instructed the officials to identify locations where housing projects could be implemented within the Sri Jayewardenepura Kotte electorate jointly with the Housing Development Authority and submit a report at their earliest.

"The housing issue is a grave problem to the low-income earners in the Kotte electorate. The 10 bags of cement each distributed today could be only a minor grant. But I am committed to a long-term resolution of the housing issue in this electorate," said de Silva addressing those gathered at this ceremony.

Housing Development Authority Colombo District Manager R.M. Subasinghe and a group of Kotte Municipal Councillors also attended this event.