---
Achilleion
Sri Lanka's foremost real estate giant, Blue Mountain, has announced 2nd November 2017 as the last day for prospective customers to view the majestic model apartment at Achilleion to experience 7-star luxury at its best. After the date, the model apartment will make way for the construction of the luxury project which is already underway. The world's first model apartment created purely for viewing, atop a 7 storey building, it offers a first-hand experience of upscale living.
Commenting on the model apartment, Dr. Hiran Hettiarachchi (MBBS-Colombo & MBA-Australia) – Group Chairman of Blue Mountain, said, "We are looking forward to witnessing the successful completion of Achilleion, which has capitalised on Sri Lankan talent in terms of design and construction and is poised bring immense pride to Sri Lanka. The Achilleion model apartment is in its final two weeks and we urge prospective customers to experience the luxury lifestyle that this project will offer. Since it was unveiled 100 ft above sea level, the model apartment is believed to be the tallest stand-alone model apartment in the world. It has garnered rave reviews and was even awarded the best 'Luxury Show Apartment' at the prestigious Asia Pacific Property Awards 2016/2017. As a local player with a global vision, with Achilleion we hope to expand the horizons of what Sri Lankans thought was possible whilst contributing significantly to the country's journey towards prosperity and development."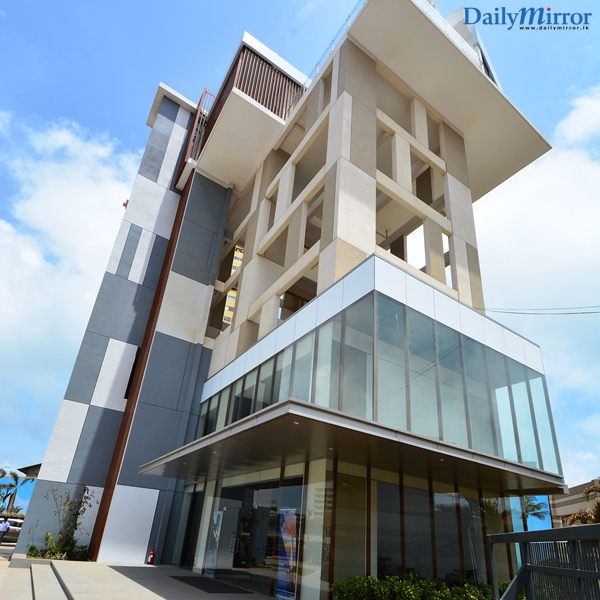 Achilleion model apartment
Located in the heart of Colombo 4, next to the Majestic City shopping mall, Achilleion will make an iconic appearance on Colombo's skyline and will feature all-new levels of luxury and innovation. This state-of-the-art complex will also feature Sri Lanka's first-ever sky bridge, the tallest sky restaurant by sea and an infinity pool, which will offer breath-taking views of the Indian Ocean and the vibrant Marine Drive stretch. Blue Mountain advises those interested to reserve personalised tours on: 0714260260 prior to visiting the site.
Since its inception, Blue Mountain (Pvt) Ltd has revolutionized the local real estate market by infusing a professional ethos by leveraging on its expertise in conceiving and executing a profusion of urbane real estate projects encompassing luxury residential plots and commercial properties. The company is focused on delivering innovative design, exclusive standards of construction, superior customer service and deep community values. Blue Mountain recently won the 5-Star award at the Asia Pacific Property Awards and distinguished itself as the first Sri Lankan company to be recognized among the Best 1000 global real estate companies.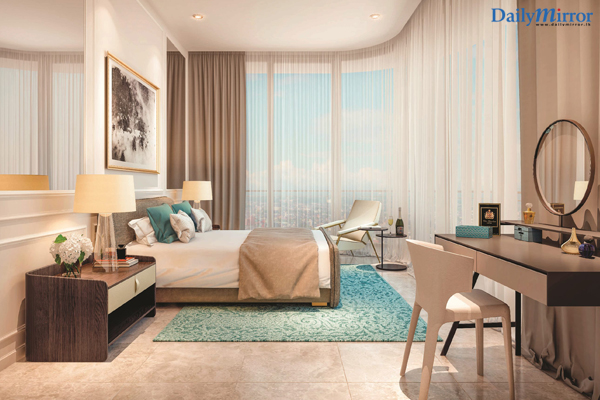 Master Bedroom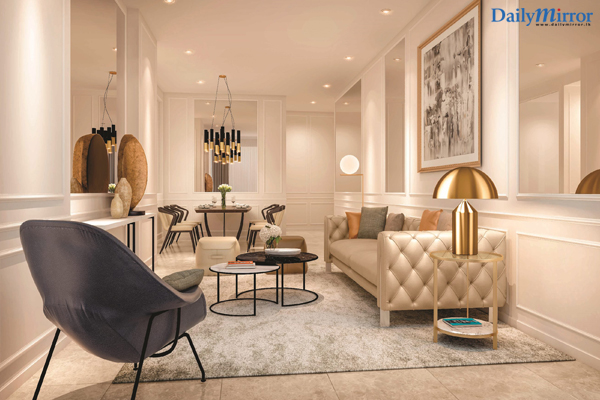 Living & Dining