---
Sri Lanka may receive funding assistance from China-backed Asian Infrastructure Investment Bank (AIIB) for its Urban Regeneration Programme, which aims at relocating 50, 000 lower middle-income households living in slums in Colombo into new apartments.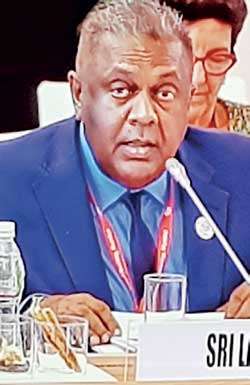 "We have received a positive response from AIIB for the Urban Regeneration Programme which aims at relocating 50,000 low and lower middle-income households living in slums and shanties in Colombo City into new apartments," Finance and Mass Media Minister Mangala Samaraweera said.

Samaraweera made these remarks at the third Annual General Meeting of the Board of Governors' Business Roundtable of the AAIB held in Mumbai this week. Samaraweera in his 2018 budget allocated Rs.17.5 billion for housing under the Urban Regeneration Programme.

Also, Sri Lanka has solicited AIIB collaboration for a project to implement disaster risk reduction strategies, to minimize damages from landslides.
The island nation further sought AIIB assistance to implement a lagoon development project.

Meanwhile Samaraweera appreciated the commitment and prompt grant assistance extended by the AIIB for the preparation of Colombo Solid Waste Project. The AIIB in December last year said it would provide US $ 700, 000 to expedite the US $ 100 million Metro Colombo Solid Waste Management Project.