---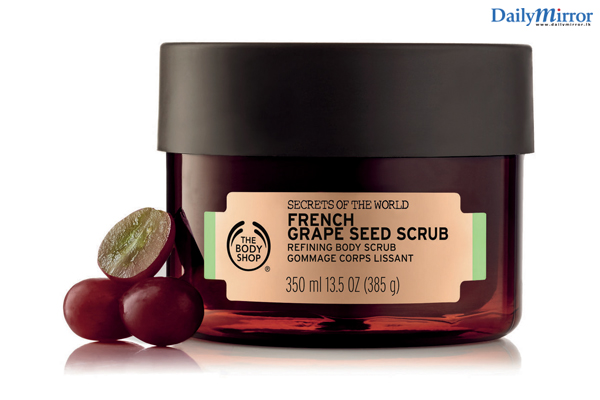 The Body Shop in Colombo is turning up the volume on luxury self-care with new additions to its Spa of the World range. Together, these new products create the complete Firming Spa Ritual for skin that feels as good as it looks.
The Body Shop team created 'Spa of the World' for women seeking to indulge in some well-deserved 'me time'. The full Spa of the World range of bath milk, creams, massage oils and exfoliants offer a relaxing and revitalizing ritual to choose from. The complete Firming Spa Ritual comprises of offerings that include French Grape Seed Scrub & Thai Makrut Lime Firming Oil. Infused with fruit extracts from forests and vines and blended into refining textures and invigorating fragrances, this uplifting regime has been designed to empower skin, body and mind.
They tone and strengthen skin with a revitalizing formula headily perfumed from the premium quality, Community Trade ingredients used in their making. The Body Shop maintains its longstanding commitment to 'Enrich, Not Exploit' by creating products that use ingredients sourced from ethical supply chains, with their heritage rooted firmly in farming communities around the world. For example, the French Grape Seed Refining Scrub is infused with grape seed powder from France and Community Trade organic sugar from Paraguay to help invigorate, exfoliate and refine skin. Grape seeds are prized for their high polyphenol content, a powerful antioxidant known to firm the skin. Massaging with sugar is great for promoting circulation and evening skin tone. Similarly the Ethiopian Green Coffee Cream is enriched with Community Trade organic olive oil from Cilento National Park, Italy.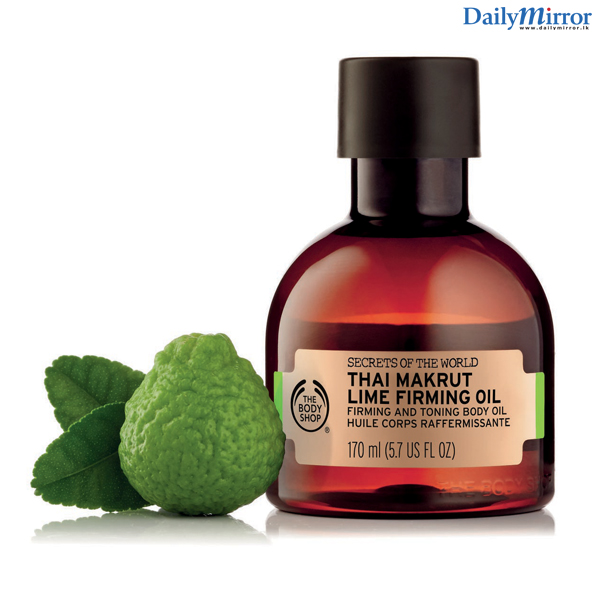 The Thai Makrut Lime Firming Oil is infused with zingy makrut oil used by Thai women for its stimulating and uplifting scent, ideal for reawakening the senses. This toning and firming oil enriched with makrut oil nourishes quickly, absorbing and infusing the skin with Community Trade marula oil. The Marula oil is sourced from a cooperative of 1750 Namibian women who harvest the fruit from wild Marula trees - they have used this oil on their skin for generations and now, built a business on it. Their trade with The Body Shop has helped these women to raise the funds to build their own factory, as well as invest in livestock and pay school fees.
The products have been praised by focus groups for their firming properties. 94% women agreed that skin looks softer and feels smoother after using the French Grape Seed Scrub, while 88% agreed that skin looks and feels more toned after using the Thai Makrut Lime Firming Oil. These products(and more) are available at The Body Shop flagship store on Bagatale Road and Odel on Alexandra Place.