---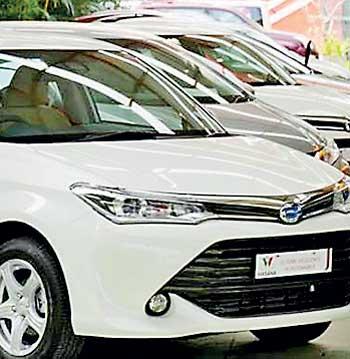 Registrations of motorcars and three wheelers continued to slide in May as people struggled to come to terms with the deadly blow delivered by the Easter Sunday attacks on April 21, that killed many and left the economy paralyzed.

The month of May saw the registration of 1, 806 motorcars, down from 2, 120 in April and 7, 226 a year ago as higher duties and financing restrictions continued to dampen the ability to afford a motorcar, the data compiled by leading equity brokerage, JB Securities showed.

The 2019 budget presented in March raised duties on motorcars and slapped a luxury tax on vehicles above a certain value crushing the dreams of many who aspired having a vehicle of their own to beat the agony of public transport in Sri Lanka.

The three-wheeler registrations too collapsed to quite an unusual territory, below 1,000 to record 892 units in May from 1,068 units in April and 1,205 units a year ago.

While the monthly vehicle registrations are a close proxy for the imports, the two could differ due to the large stockpile held by dealers of pre-owned vehicles.

However, the two-wheeler registrations picked up pace in May to 27,508 units from 22,753 units in April but eased from 32,500 units a year ago.

While the people who earlier aspired a motorcar settling for a motorbike due to the expanded gap between the affordability and aspiration, one can assume that many may have chosen the two-wheelers due to their capability of beating Colombo traffic.

New entrants to the country's labour force are also a trigger, which creates a demand for two-wheelers. Their natural next step is typically a motorcar as their real incomes rises, but the country's readiness with new roads in main cities remains a big question mark.

Meanwhile, mini truck and light truck registrations also rose in May to 136 units and 205 units respectively from 83 units and 163 units in April.

Under motorcars, 291 units were brand new, down from 309 units in April and 1,525 units were pre-owned, down from 1,811 units.