---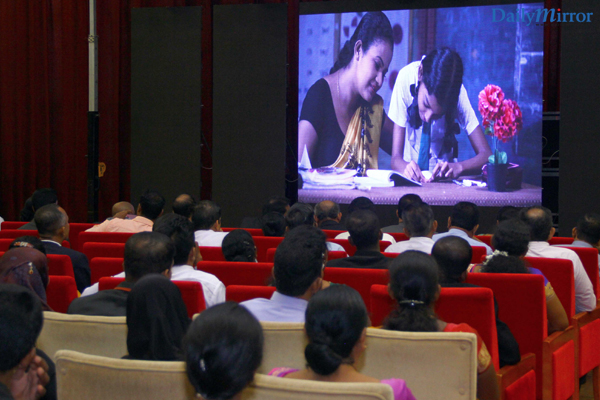 A heart touching video titled Guru Panduru was shared extensively on social media recently. Inspired by a true story, the video was conceptualized by Rainco as a tribute to Teachers to coincide with Guru Prathibha Prabha, the National Felicitation Ceremony for Teachers.
Rainco's symbolic association with Teachers is rooted within the image of the teacher, which is not complete without her carrying an umbrella, the core product of Rainco. Stemming from this concept the corporate has associated itself as being at the forefront of appreciating Teachers.
Organized by the Ministry of Education, the National Felicitation Ceremony Guru Prathibha Prabha aims to pay tribute to those special teachers we encounter, who have made a lasting impression on our lives. It is a ceremony of ovation for teachers who have contributed to enrich lives of students in remarkable ways.
The event was held recently at the BMICH with the attendance of the Hon. Speaker Deshabandu Karu Jayasuriya as the Chief Guest along with the Hon. Minister of Education Akila Viraj Kariyawasam and Hon. State Minister of Education V. Radha krishnan.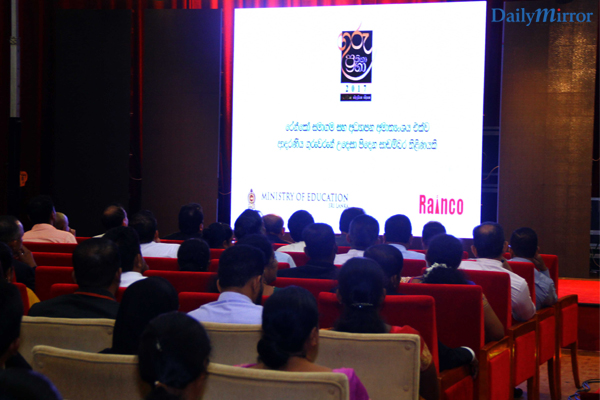 400 teachers, principals and pirivena lecturers representing educational institutes were felicitated at the ceremony.
"It has been an honour for Rainco to be associated with Guru Prathibha Prabha, which felicitates teachers,an idea close to us as a brand and core-product. Teachers play an important role in nurturing our future generation, but there are no large scale events where they are recognized for their silent services. A child's mind is molded, not only through the lessons they learn in the classroom, but also the lessons of humanity, compassion, respect and creativity. It is the teachers who are mainly responsible in inculcating these into a young mind. In the words of Michael Marpurgu 'It is the teacher that makes the difference, not the classroom'," commented Aroos Ahmed, CEO of Rainco Private Limited.
Released to coincide with Teachers' Day and the event, the Guru Panduru video tells a story of a little girl, who having lost her parents due to tragic circumstances, is a trouble maker in school. Her teacher, upon learning about her loss, begins to lovingly mentor her. The most whelming point is when the student gifts her mother's broken watch to the teacher on her birthday. The story is recalled in flashback at the girl's wedding. At the point where the bride's mother is asked to come forward, the girl invites the teacher to take that place, the highest tribute a teacher can receive.