---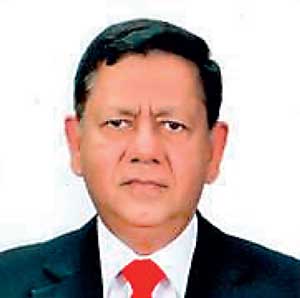 Isuru Samarasinghe was re-elected as President of the Sri Lanka-Russia Business Council (SLRBC) of the Ceylon Chamber of Commerce (CCC) for the third consecutive year at the 13th Annual General Meeting held recently at the Russian Cultural Centre.

Priyantha Hapuarachchi and Buddhapriya Ramanayake were elected as Vice Presidents of the council for the year 2016/2017.

Having worked at Bartleet Group of Companies for the last 38 years, Samarasinghe is at present Managing Director of Unitrades Private Limited and a Director of Bartleet Agencies Private Limited and BC Agro-tronics Private Limited. In addition, he functions as Chairman of Karagoda Tea Factory Private Limited.

He is an old boy of Ananda College and a past President of the Ananda College Old Boys' Association. Samarasinghe also functions as Secretary of the Sri Lanka Ukraine Business Council.
In his speech, Samarasinghe mentioned that plans are underway to bring in changes to the constitution of the Sri Lanka-Russia Business Council with the approval of the CCC and once done, he believes, it will help enhance trade and investment activities between Sri Lanka
and Russia.