---
The International Advertising Association (IAA)
Sri Lanka Chapter is set to present 'Good vs. Gold', an inspiring session featuring the globally acclaimed Group Creative Director of Leo Burnett Toronto, Anthony Chelvanathan.

The event will take place on 19th September, from 6:30 p.m. onwards, at The Pavilion, Havelock
City Clubhouse.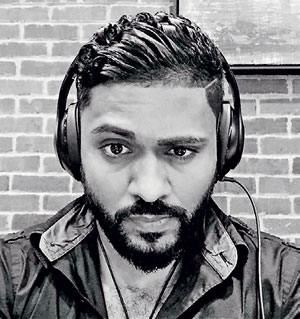 Having been at the forefront of the global creative space for six consecutive years, Anthony Chelvanathan, the multi-award-winning ad professional is famed as one of the most accomplished creative directors in the field since 2009.

His artfully directed masterpieces and campaigns for global brands such as James Ready Beer, Coors Light, Procter and Gamble, Raising the Roof and Ikea, have garnered him much international recognition and an array of prestigious accolades.

His exceptional work in both the traditional and digital advertising spheres has also led him to being ranked as the number one Art Director in Canada four times in a row by Strategy Magazine. Now clocking in 10 years of success in the advertising industry, Anthony Chelvanathan is set to share his incredible story of perseverance, determination and the secret formula for his success at this year's 'Good vs. Gold' event.

Commenting on the IAA organizing the 'Good vs. Gold' event featuring Anthony Chelvanathan, International Advertising Association (IAA) Sri Lanka Chapter President Laila Gunasekera stated: "We are delighted to be hosting the 'Good vs Gold' event, as part of our consistent commitment to champion and inspire Sri Lanka's top tier creative professionals and the next generation of creative leaders in the industry to truly excel in their roles.

We are honoured to be featuring Anthony Chelvanathan, a highly accomplished leader in the creative space, and we look forward to learning from his remarkable journey."

Commenting on the upcoming event, Leo Burnett Canada Group Creative Director Anthony Chelvanathan said: "I am grateful and excited to meet Sri Lanka's ad professionals and representatives from different agencies. I hope that this event will prove useful in supporting rising professionals in the industry and inspiring them to reach for the stars when it comes to delivering creative excellence.

"I look forward to sharing what I have learned over the course of my career with them and I hope that this event will encourage and motivate Sri Lanka's top marketing communications professionals and add value to their clients and campaigns."