---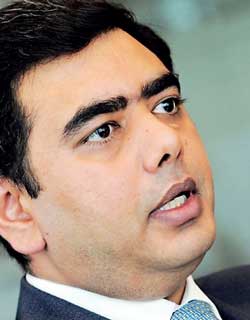 'Economy.Lk', The digital platform of the Ceylon Chamber of Commerce, launched to disseminate vital business and economic information is now airing 'Front Row', a new programme, featuring acclaimed business leaders, policy makers, economists and thought leaders from both Sri Lanka
and overseas.

Released on www.economy.lk every Wednesday at 4 pm and subsequently shared on Economy.lk YouTube and Facebook pages, the 'Front Row' has already aired two episodes.

The inaugural episode featured Sanjeev Sanyal, Economic Adviser to the Government of India, who was interviewed by Economist Anushka Wijesinha, while it was followed by an episode which featured Ganaka Herath, Partner of McKinsey & Company. He was interviewed by Mano Tittawella, Senior Adviser to the Ministry of Finance and Mass Media.

In the next edition of the Front Row Shashank Srivastava, Former CEO and Board Member of Qatar International Financial Centre would be featured and he will be interviewed by Mano Tittawella. Shashank will explain what Sri Lanka and other developing countries can learn from the economic transformation of Qatar.