---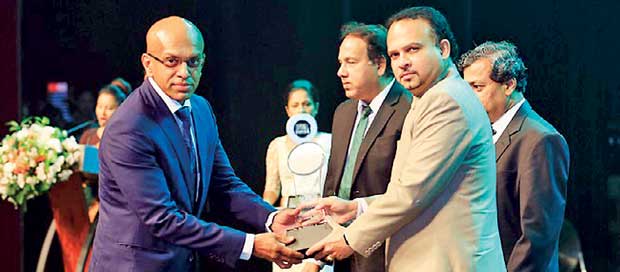 Empire Teas, the premier tea exporter ranked among the top three in the country, added two further accolades to its name at the recently concluded National Tea Awards organised by the Sri Lanka Tea Board.

Having closed out a successful year, Empire Teas clinched the accolades for the second largest Bulk Tea Exporter and second Highest Foreign Exchange Earner.

Following a difficult year for the tea industry in 2016, where production volumes and revenue figures plummeted sharply, 2017 has proven to be a success reflecting a seven percent year-on-year increase in production in the period spanning January to November.

As a leading presence of the industry, Empire Teas has succeeded in spearheading this resurgence, an achievement that has earned the awards from the tea authority of the country.

With an export volume in the area of 14 million kilograms per annum, exported both in bulk form and under its value-added tea labels – Hyson, Thurson, Regalo and Mervin, Empire Teas has remained an ambassador of Ceylon Tea in the many countries and regions that the company maintains export relations with including Europe, the Middle East, USA and Russia.

"We are honoured and privileged to be placed as the second best bulk tea exporter and the highest foreign exchange earner at the National Tea Awards. These achievements manifest our team's commitment and strive for excellence in providing our worldwide clientele premium quality tea and services therein.

Receipt of these awards of appreciation and recognition naturally encourages and motivates us to perform better with profound commitment towards building healthy customer relationships and corporate social responsibility," stated Empire Teas Managing Director Lushantha de Silva.
On the path of expansion, Empire Teas is in the process of establishing its presence in foreign frontiers with broad-basing efforts planned for Kenya.

The Kenyan operation commenced in 2017 with the installation of a 42,000 square-foot state-of-the-art production facility in the city of Mombasa geared to serve teas of African origin to discerning clients.

A specialised team representing Empire Teas will be stationed in Kenya to market the product at the weekly auctions. Plans are also laid to pack Hyson and Thurson-branded products.