---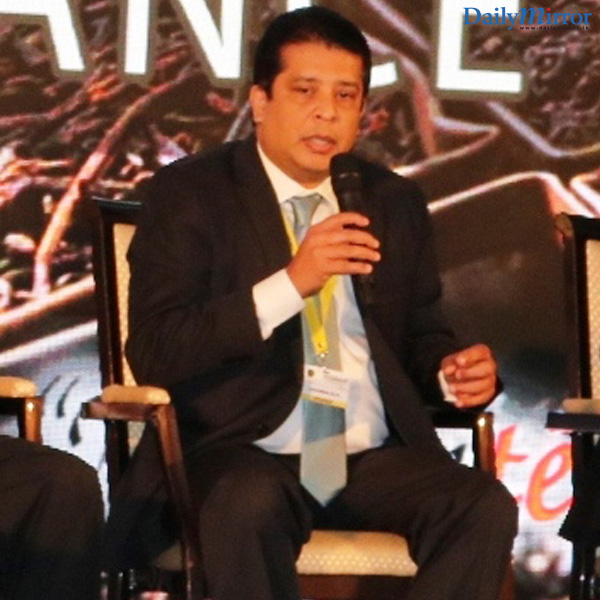 Lakshman Silva – CEO (Designate),DFCC Bank speaking at the panel discussion on Trade/ Finance
Upholding its commitment to the country's business community, DFCC Bank has stepped forward to support the Colombo International Tea Convention from 8thto 11thAugust 2017, as a Strategic Partner. Organized by the Colombo Tea Traders Association, the apex body for tea trade, this year's convention marked 150 years of the Ceylon Tea Industry, and has attracted over 100 foreign delegates, 500 plus local participants and high level dignitaries and government officials. By partnering such key events, DFCC Bank creates value and growth opportunities for customers in the Tea Industry.
Lakshman Silva – CEO (Designate), DFCC Bank,commented, "We are proud to partner this community at the Colombo International Tea Convention as a Strategic Partner. DFCC Bank has made a significant contribution to the growth of tea by extending financial solutions for development and modernization of tea factories as well as import and export financing, thereby supporting expansion and growth of the industry. Besides this, DFCC together with its subsidiary Synapsys, has introduced an innovative IT solution to streamline operations in the tea industry. DFCC offers the trade an automated payment solution through a fully-fledged integrated payment and settlement system developed by Synapsys and showcased and promoted the solution to potential customers in the tea trade at the event. DFCC has become a crucial partner for the exporter community in Sri Lanka and plays a pivotal role in elevating Sri Lanka's export community to establish its footprint in the international arena by making finance accessible at critical points in our customers' business cycle, we have encouraged the spirit of entrepreneurship to endure."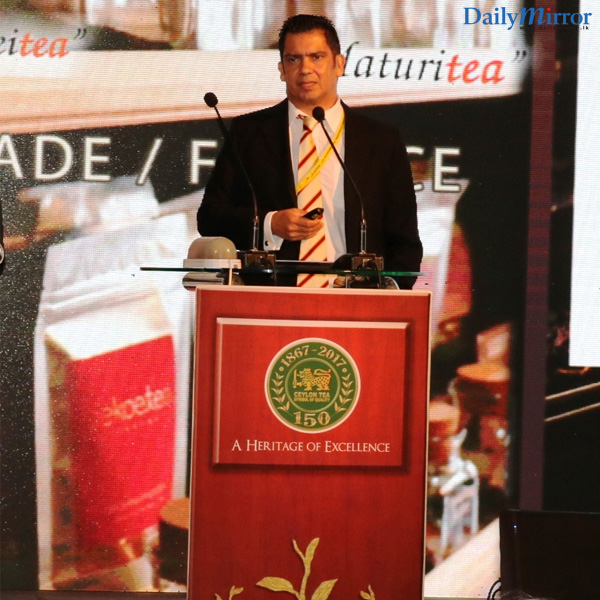 Dinesh Fernandopulle – CEO/Managing Director, SYNAPSYS making a presentation on DFCC's Role in the Tea Industry at the convention
At the convention, DFCC Bank together with its IT subsidiary Synapsyspresented its revolutionary supplier settlement system that supports Sri Lanka's well-established community of private tea manufacturers and tea leaf suppliers. The system enables suppliers to have revenues from their sales managed by a bank and be transferred directly into their bank account.
DFCC Bank operates the V Cash Card as part of this initiative, enabling tea leaf suppliers to withdraw cash from over 3,000 ATMs island wide. The system encourages efficiency, visibility and increased accountability, resulting in tea leaf suppliers possessing greater confidence in the collection process and control over their receipts.
Through sheer commitment and tireless effort, DFCC Bank has evolved from being a development bank into a strategic partner for exporters, offering working capital and investment facilities, along with customized solutions to gain a competitive edge.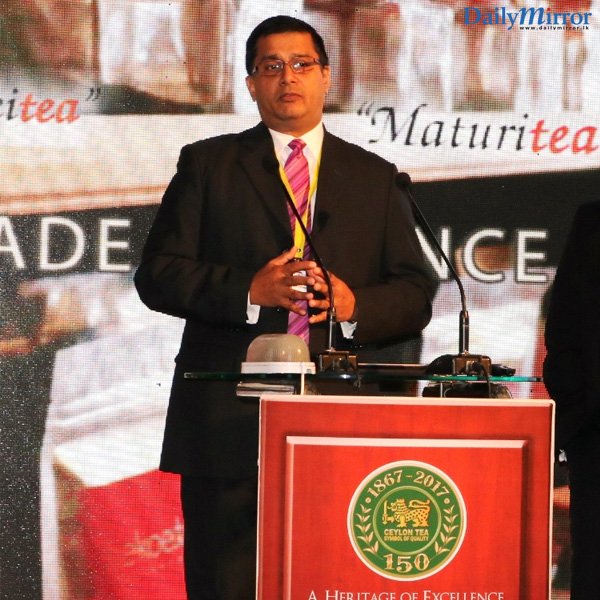 Denver Lewis – Vice President, Alternate Channels and Cash Management, DFCC Bank making a presentation on DFCC's Role in the Tea Industry at the convention
During the event, the Bank was able to highlight its comprehensive range of financial solutions for the export community. Its range of new value added services coupled with its signature speedy service goes a long way in giving exporter the competitive edge by lowering their transaction costs. Today, the bank combines the expertise of a pioneer development bank and the energy of a dynamic commercial bank, to offer its growing portfolio of clients the full gamut of development and commercial banking services.