---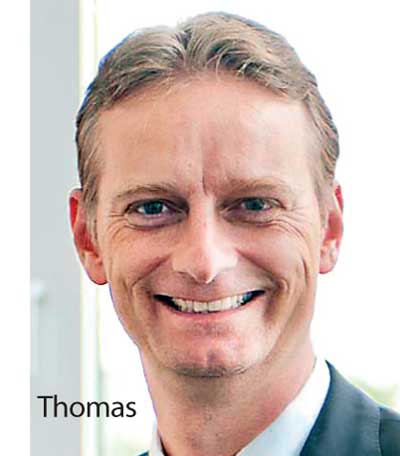 Disappointed by the way the Sri Lankan government has interpreted international maritime regulations recently, a leading industry official called on the government to establish a maritime authority to handle all aspects of the shipping industry, which was received well by the government.

"The Shipping Ministry interprets Standards of Training, Certification and Watchkeeping (STCW) 2017 in such a way that is creates the least work for them, rather than what is best for Sri Lankan seafarers and ship owners and ship users to issue certificates of recognition. Thank you for that," Mercantile Shipping Company PLC Managing Director Thomas Kriwat said sarcastically.

The International Convention on Standards of Training, Certification and Watchkeeping for Seafarers which was amended in Manila in 2010, is set to come into effect in 2017, which among others, calls for stricter regulation of professional certificates.

The Sri Lankan government appears to have chosen to interpret them as only being able to guarantee the quality of local certificates.
"We have now the problem, that a lot Sri Lankan seafarers, well experienced, on board our vessels for a long time can no longer be employed on Sri Lankan flagged vessels because their certificates were issued on other countries like India, UK and Australia," Kriwat said.

He said that if Sri Lanka is to become known as a maritime hub similar to Dubai and Singapore, it should study their policies and more importantly, how the policies were implemented.

"Sri Lanka has to have a maritime authority like Singapore's Maritime Foundation or the Dubai Maritime Authority as a single authoritative body for the whole shipping industry that looks at shipping as a whole because shipping and maritime is not only about port, port development and transhipment," he said.

Kriwat said that the maritime authority should take into account the concerns of the ship owners, education of sea farers, shore staff, other support services and the mind set of Sri Lankan citizens.
Finance Minister Ravi Karunanayake indicated his keenness to set up a maritime authority, and said that this would be included in the upcoming budget. (CW)