---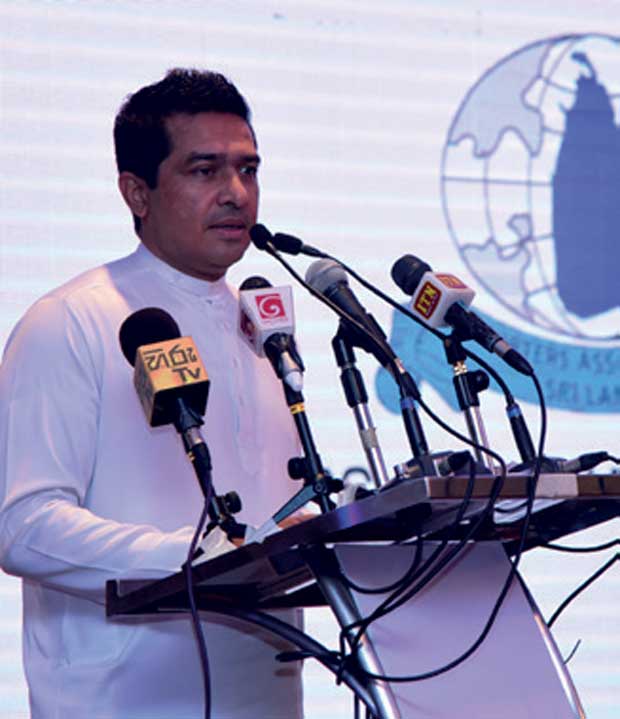 By Zahara Zuhair
The work on the proposed industrial zone in Kalutara by the Thai-based company, Rojana, on a 1000-acre land, which will have about 200 factories, is likely to start by next year in October, International Trade State Minister Sujeewa Senasinghe said.

The minister said he is putting a lot of effort to fast track the commencement of the project, as he has requested institutions such as the Road Development Authority (RDA), Ceylon Electricity Board (CEB), etc. to speed up the procedures.

"We are working on an industrial park in Kalutara. It is a good deal for Sri Lanka. They want it for 40 years and then give it to us and go back. It will be on a 45:55 partnership; Sri Lanka: 45," he said.
It is said that the industrial factory zone will join the Bandaragama, Millaniya and Millawa areas in the Kalutara District.
"At the fortune of meeting this young Thai entrepreneur, 37-year-old Chai, who owns about seven industrial zones in Thailand, I managed to develop a close friendship with him and convince him about bringing in his business to Sri Lanka. He wants to move all his businesses to Sri Lanka," he said.
Rojana Industrial Park Public Co. Ltd is a Thai-Japanese joint venture, which develops industrial land complete with international standard infrastructure and utilities.

He said that as Thailand is facing a vulnerable period because of the military rule and Honk Kong facing problems with mainland China, many investors in that region see Sri Lanka as a replacement for China.

"I was introduced to the CEO of Honda and other companies. They all are interested in coming here," he said.

Meanwhile, he said that they are in the process of restructuring the Board of Investment (BOI) and Export Development Board (EDB) with the help of Harvard.

It was revealed they are also in the process of laying the foundation for a proper system for several sectors.

"In six months' time, you will have a clear export policy, economic policy and trade policy," he said.
As the country is heavily dependent on agricultural products for exports, he requested the exporters to move into other goods such as electrical goods and industrial machinery. He said that this can be achieved by going ahead with the proposed 20,000 acres of industrial parks in Sri Lanka.
"What I see in Sri Lanka's exporters is, we don't have that adventurous sort of attitude toward investments," he said.

Caption
Sujeewa Senasinghe
Pic by Samantha Perera