---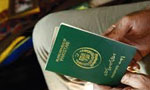 Three Indian nationals had been arrested by the Kandy Police last night on charges of overstaying their visa and engaging in illegal trade in Kattukale, the Police said.
They said the suspects were aged 24, 38 and 52 were arrested on a public tip off.
Police said the Indian nationals are to be produced before the Kandy Magistrate today.