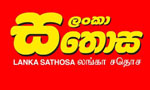 The government has decided to restructure LANKA SATHOSA, Industry and Commerce Minister Rishad Bathiudeen said today.
He said Colombo branch of the global consultancy firm KPMG had been enlisted to restructure it following discussions with the President, the Prime Minister, and Finance Minister Ravi Karunanayake.
"KPMG is expected to find ways to sustain LANKA SATHOSA in a profitable manner, while giving the best market prices to consumers," Minister Bathiudeen said.
He said LANKA SATHOSA owed Rs. 10 billion to two banks and another Rs. 3 billion to suppliers.
Minister Bathiudeen said KPMG had already advised the government on streamlining and regularising LANKA SATHOSA administration and added that the government would foot Rs. 7.5 billion pending bills of organisation.
"This Rs. 7.5 billion is an investment by the government to make it competitive on par with private supermarket chains of Sri Lanka," he said.
He said the newly revived LANKA SATHOSA would be re-launched on July 7.
He said government aimed to add another 50 outlets this year to the 305 outlets across the country.