Minister Wimal Weerawansa said on Thursday the assault on JSC Secretary Manjula Tillekaratne was beset with several unanswered questions.
"The facts surrounding the attack are rather suspicious. Why did the man who spoke of a threat to his life send the police officer assigned to protect him on leave? He then goes to the playgrounds and drops his daughter and wife and remains inside the car all alone," he told a news conference
The minister said the Government would never commit such an assault which would help the international onslaught against it.
"Why didn't he also go into the grounds? Why did the man who said there were threats on his life open the door when a man knocks on it? What is the advantage for the government after an assault like this? Who is benefited from this assault? Only those who are politically bankrupt will be the real beneficiaries," he said.
The minister asked the basis on which UNP MP Mangala Samaraweera told the media that the Police would arrest drug addicts on charges of having assaulted JSC secretary.
"Some interested parties are trying to show there is a conflict among the Executive, Legislature and the Judiciary. The attack on the JSC secretary is an example of this kind of attitude. It becomes suspicious when MP Mangala Samaraweera says the government should not apprehend a drug addict in place of the real culprits. How does Mr. Samaraweera know this will happen? Only the people who gave the contract can say things like this," he said.
(ISA)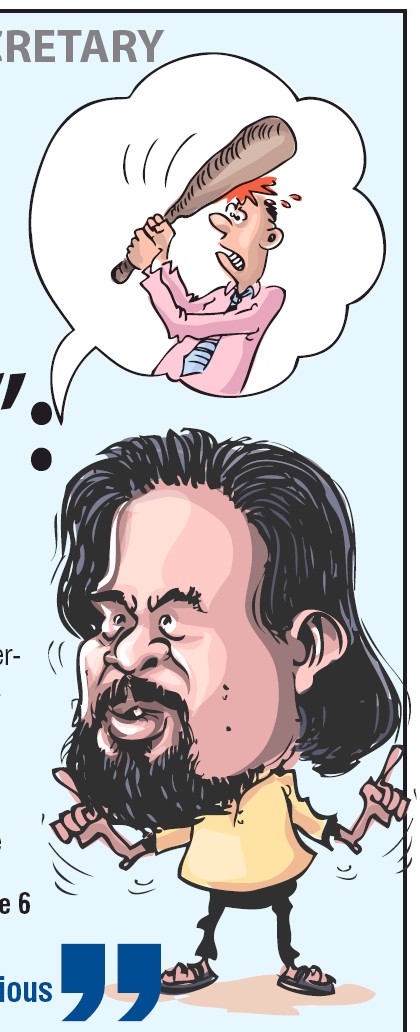 WATCH