---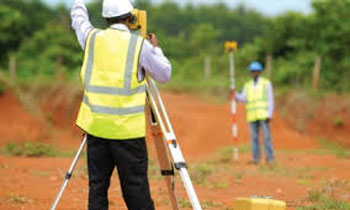 The Government Surveyors' Association (GSA) said yesterday that there was a move to hand over several operations of the Sri Lanka Survey Department (SLSD), including Land Information System (LIS) and Aerial Survey Operations to a US-based company for 15-years.
Speaking to Daily Mirror, the association's president, Duminda Udugoda referred to an attempt to transfer the duties of the SLSD to 'Trimble Navigation Ltd', a US-based land administration solutions group. The association said that the preliminary measures had been already taken to reassign the most of the SLSD's activities to the foreign company.
The GSA president said that the management had said that the United States government had placed the operation on them forcibly.
"Our first step is to notify the people of the ongoing scandal. The GSA will keep its eyes open regarding the matter, unlike other trade unions which run behind money or fame. Stern action will be taken in future if the government fails to halt the scam," he added.
Answering a Daily Mirror inquiry regarding the matter, SLSD Additional Surveyor General (Field) K. A Kasthuri said that such an operational devolution had not yet been introduced and the GSA's statement was inaccurate.
He further said the GSA has misled the media for their petty political gains. (Thilanka Kanakarathna)