---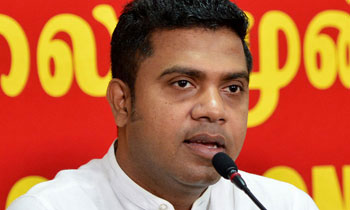 It was revealed in parliament yesterday that over Rs. 700 million including nearly Rs.200 million State funds deposited in a current account by the CWG Hambantota 2018 Pvt. Ltd. for the purpose of bidding to host the Commonwealth Games in Hambantota had been spent without any trace of the transactions.
In response to a question raised by JVP MP Nalinda Jayatissa, Public Enterprises Development Minister Kabir Hashim told parliament that a large amount of money had been deposited by several State institutions and several private companies in the account.
He said there was no money found in the account by now and added that there was no trace of information how the money was spent.
He said they failed to obtain more information from the bank as an order from the CID was required for that.
Mr. Hashim said he learnt that a group of more than 100 people including the former Central Bank Governor had gone to the Saint Kitts Island and hosted a party from the funds.
In response to a question raised by Mr. Jayatissa regarding the expenditure on bidding for the Commonwealth Games, the minister said they could not obtain more information under the purview of the ministry adding that a Commission is required to be appointed to do so.
Mr. Jayatissa said billions of rupees would have to be spent if the games were hosted by Sri Lanka and asked who decided to take such a decision.
The minister said a national event held at State level should be usually organized by the Sports Ministry but CWG Hambantota 2018 Pvt. Ltd. had opened the account for bidding purpose for the Commonwealth Games. (Ajith Siriwardana)