---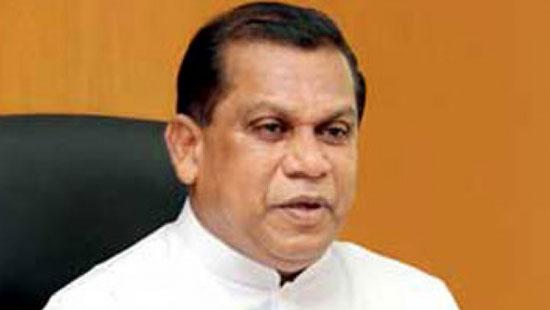 Minister Ranjith Madduma Bandara today said State Minister Ranjan Ramanayake's statement that ministers use cocaine was baseless and that the State Minister should refrain from making statements seeking publicity.
Addressing a news briefing, the Minister said the statement made by the State Minister was not suitable for a minister to make.
He said if there were such allegations, Ramanayake should complain directly to the authorities. "But making such statements publicly should not be done for his publicity," he said.
"The party has initiated investigations over his statement and he should take responsibility for blaming the ministers. We will also request a medical test. I don't think there are many persons involved in cocaine using," he said. "He also said that he would reveal the names of sons of prominent politicians who were involved in drug smuggling and used drugs.
That statement was also critical and he should make a complaint about that also," Minister Madduma Bandara said. "If he wants publicity, he should find other ways for that. Don't use ministers for that," he said. (Chaturanga Samarawickrama)