---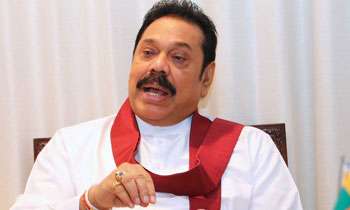 Prime Minister Mahinda Rajapaksa, in an interview with the Daily Mirror, said that he would await the Supreme Court ruling to decide on the next course of action to be taken.
Mr. Rajapaksa said the government had been able to contain underworld criminal activities after he assumed office.
"During the previous rule, we saw underworld killings. On a daily basis, four to five persons got killed. The situation has changed now. Actually, things have changed for the better in the country in some aspects," he said.
He also said, "There is no instability in the country as I can see. There is a certain dispute involving Parliament. That is all. It has not affected the country as a whole. People get on with their normal work. Public servants report to work. I travel all across the country. That is what I see. Likewise, we have meetings and demonstrations throughout the country," (Kelum Bandara)