---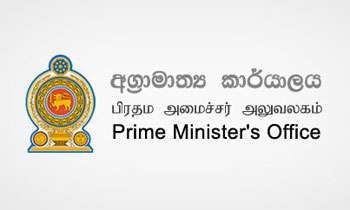 The Prime Minister's Office today strongly condemned the 'malicious' statements made against Sri Lanka Human Rights Commission's Chairperson Dr Deepika Udagama and said it had instructed the Police Chief to launch an investigation in this regard.
Issuing a statement, the office said the Human Rights Commission (HRC), which was appointed in line with the Constitution of Sri Lanka, was an entity which functioned independently.
"It is a serious issue to publicly threaten the HRC's Chairperson and also to highlight such irresponsible statements on print media. The Police Chief had been instructed to ensure the safety of the HRC Chairperson and its Commissioners," the Statement said.