---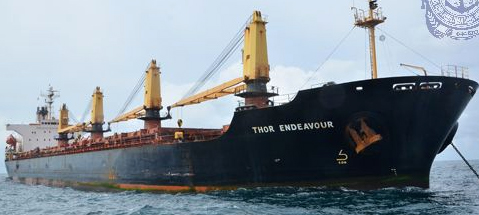 Sri Lanka Navy and Coast Guard intercepted a ship along with 27 crew members onboard yesterday on the request of the Customs in the seas off Galle.
The Navy said the vessel suspected to be from Pakistan had left Colombo anchorage without proper clearance amidst investigations of Sri Lanka Customs.
Navy Spokesman Akram Alavi said the Customs officials had requested Naval assistance for the seizure of the vessel.
He said two Naval Fast Attack Craft were deployed from Galle along with Sri Lanka Coast Guard and Custom officials and had intercepted the ship.
Captain Akram said the Customs officials had seized the ship and arrested 27 crew members onboard.
He said that Naval and Coast Guard personnel had disembarked from the ship, while Customs officials were conducting investigations.
Meanwhile, Customs sources said the ship was berthed at the Colombo harbour for bunkering without clearance.
The Customs had reported to have denied permission for oil bunkering at Colombo.
"The ship had left and gone to Galle and had bunkered illegally," sources said.(DS)