---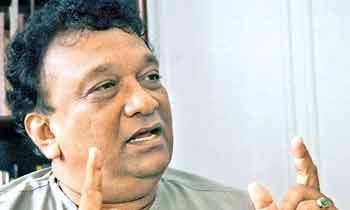 House Leader and Higher Education Minister Lakshman Kiriella said yesterday the Neville Fernando Teaching Hospital (NFTH) would be taken over by the government and turned it into a dengue treatment centre.
Speaking at the debate on the attack on the protesting university students and the GMOA strike, he thanked Dinesh Gunawardane for giving legal cover to SAITM through a Gazette notice.
He said three judges and 15 attorneys had in court accepted the fact that SAITM had the legal right to function.
The minister said the university students had stormed the health ministry on Wednesday in an attempt to influence the SAITM case which was being taken up for hearing in the Supreme Court that day and added that their unruly and rowdy behaviour would boomerang on them.
He said it was the Mahinda Rajapaksa regime which permitted the launching of SAITM and added that former president Mahinda Rajapaksa had even given it a grant of Rs.600 million.
The minister said it was the government which should decide on the educational policy of the country and not the university students or the GMOA which was only a trade union.
He said only the Sri Lanka Medical Council (SLMC) had the authority to decide on the standard of medical education in the country and added that the GMOA strike was an utter failure and the people would respond to it if they continued the work stoppage . (Ajith Siriwardana and Yohan Perera)