---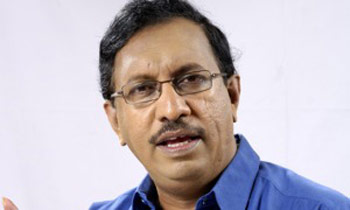 The government has not yet decided on the final amount of compensation to be paid to the victims of the Meethotamulla garbage dump collapse, Disaster Management Minister Anura Priyadarshana Yapa said yesterday.
Responding to a question asked during a news conference, the minister clarified the sum of Rs.2.5 million for those whose properties were damaged and Rs.100,000 on behalf of the deceased were insurance benefits and not compensation.
"This is a payment method of insurance for natural disasters. However, I can't specifically make a statement on the amount announced by the Finance Ministry and we have not decided on the amount of compensation yet. Even President Mathripala Sirisena instructed us to hold discussions every three days. The President will chair these discussions. We are still engaged in the process," he said.
He said the government had taken an additional step by bearing the cost of funerals.
" However the compensation amount will be higher than the insurance payment because a house cannot be valued below Rs.2.5 million," he said. (Chaturanga Pradeep and Indika Sri Aravinda)
Video by Indika Sri Aravinda