---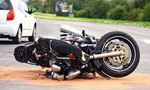 More than 50% of the persons who had died due to motor bicycle accidents in the first seven months of this year, had been victims of road mishaps during day time, National Council for Road Safety Chairman Dr. Sisira Kodagoda said.
Expressing his views at a media conference on "Road safety and standard helmets" held recently at the information Department, he said of the 666 fatal motor cycle accidents that had taken place during the period, 355 persons were killed as a result of accidents that took place during day time,
He further said 311 motor cyclists had died during nighttime while most of them had been under the influence of liquor. .
He said that wearing sub standard helmets was also another key reason for such accidents, which prompted the introduction of SLS certified safety helmets from September 1.
However he said 50 % of helmets available in the market did not fall under the SLS standard. (Jayantha Samarakoon)