---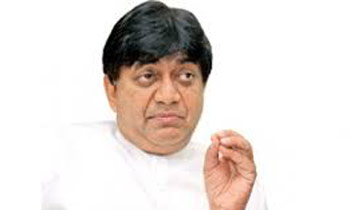 The main objective of holding the Sri Lanka Freedom Party (SLFP) May Day rally at the Getambe Mahanama grounds in Kandy is to convince party leader Maithripala Sirisena that he is the president of the country, the party today.
Addressing the weekly news briefing at the SLFP Headquarters, SLFP spokesperson and Minister Dilan Perera said President Maithripala Sirisena was a person who turned right after putting signals to the left.
"President Sirisena, who followed leftist politics, embraced politics of the right. It's not difficult for him to turn to 'left' again," he said.
He said President Sirisena's speeches in Parliament were based on the advice given by people around him.
"The President appears to have forgotten that he is the president of the country. Both former presidents Mahinda Rajapaksa and Chandrika Kumaratunga speak as if they are still the Presidents whereas Prime Minister Ranil Wickremesinghe speaks like the Opposition Leader," Minister Dilan Perera said
He said the reality was that, all of them had forgotten their present situation.
"Because he has forgotten the powers of the president-ship, President Sirisena is not utilizing his powers. Therefore, we have planned to remind President Sirisena of his present position as the President by holding a May Day Rally," he said.
The May Day rally would also be used to make the President remember that he was elected by the votes of people living in all parts of the country, he said. (Chaturanga Pradeep)