---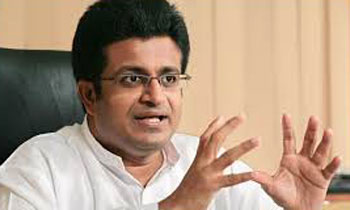 Pivithuru Hela Urumaya (PHU) General Secretary MP Udaya Gammanpila on Tuesday charged that the government had imported a device from America which can be used in tapping mobile phone conversations.
MP Gammanpila told a news conference that during the election period President Maithripala Sirisena had claimed in his manifesto that 'Rajapaksa government' had tapped telephone conversations of their opponents and vowed that he would not do so once their government came into power.
"During the period of former president Mahinda Rajapaksa, facilities were only available in tapping land line phone conversations. There should be at least 100 metres of close distance in order to tap mobile phone conversations at that time," he said.
He said the local agent of this tapping device was a company named N-Able in Bristol Street, Colombo.
He also said the devise that they bought down to tap mobile phone conversations could only be used if the telecommunication company would be allowed to do so.
"They have to allow the person to connect to their network or provide encryption code to tap into phones. The government cannot secretly listen to conversation without the support of the telecommunication companies," he said.
He said that they had received these information since they had kept an eye on the spies attached to this issue and added that they would reveal the facts if any telecommunication company would have supported in this unethical act.
He said they were acting against this move since it was against the people's mandate obtained by the government. (Kalathma Jayawardhane)