---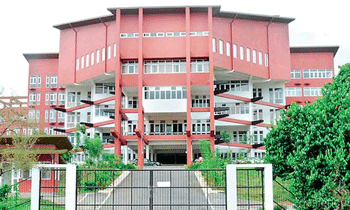 The Government Medical Officers' Association (GMOA) today said that a Commission which was similar to the Presidential Commission of Inquiry (PCoI) on the Bond issue should be established to investigate Minister Rajitha Senaratne over the SAITM issue.
GMOA Secretary Dr. Haritha Aluthge told a news conference that the govt was attempting to stand for South Asian Institute of Technology and Medicine (SAITM) Chairman Dr. Neville Fernando by enduring all his losses.
"The govt has approved all the proposals which are biased towards Dr. Fernando. Who will bear the financial loss incurred by the state through these actions?" he queried.
The GMOA condemned the pro - SAITM behaviour of Minister Senaratne and added that the minister was handling public funds as a property of his own.
Dr. Aluthge also said at present there were Presidential Commissions to investigate on actions of several ministers with regard to the alleged Central Bank's (CB) Bond scam and added that a similar Commission should be immediately established to probe Minister Senaratne.
"Dr. Fernando can do more things by spending a large sum of money," he said. (By Kalathma Jayawardhane)