---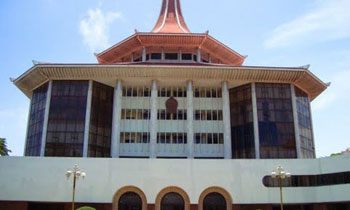 Public interest lawyer Dharshana Weraduwage today filed a petition seeking a determination from the Supreme Court on the Bill titled, Foreign Exchange 2017.
He said certain clauses have been drafted in a manner that allows the Finance Minister to have unwarranted control over the Central Bank and to negate the entrenched provisions of the Monetary Law.
The petition said some of the other clauses have been drafted to exclude the regulation of "Gold" exchange which was hitherto under the Exchange Control Act.
The petitioner said the clauses and the Bill could collectively have unforeseeable consequences endangering the National Economy, Security, Fundamental Rights and the Sovereignty of the people.
He is seeking Court to determine and declare, that the Bill titled, Foreign Exchange 2017 in whole or in part thereof, is inconsistent with one or more Articles of the Constitution and to determine and declare, that the in whole or in part thereof, requires the 2/3 approval of Parliament by virtue of the provisions of Article 82. (S.S. Selvanayagam)